Hi Bengal Boss,
Thank you so much for the prize you sent to my Mummy for me, I love my Zebron very much. I am so pleased people voted for me as I try to read Bengaltalk everyday, well when Mummy lets me have a go on her laptop.
Here are some photos of me when I received my Zebron.
Purrs and Meows
Moshi x x
Mummy showing me the card from Bengal Boss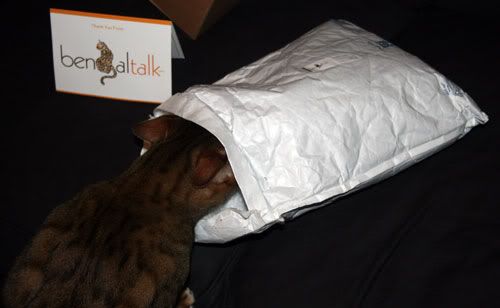 What's in here then?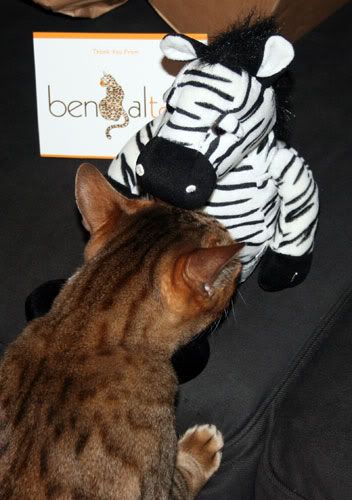 Mmmm smells like..........Zebrons!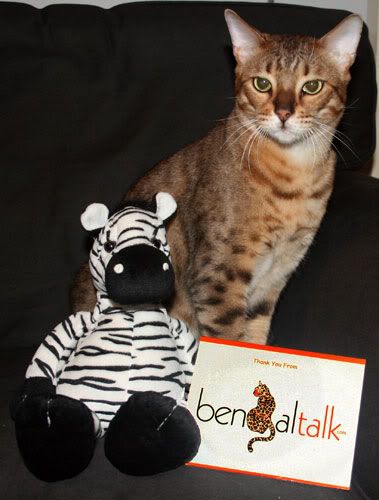 It is a Zebron! I am so very proud of my Zebron :-)